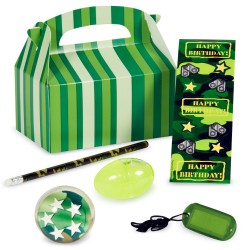 Throwing a birthday party for a child can be great fun, but also an extremely large headache waiting to happen. There's a lot of planning that goes into pulling it off, and forgetting just one thing can be the make or break of your sanity.  Throwing a party with a theme is completely at your discretion. Is it necessary to stick to a theme? Of course not. However, themed birthday parties can really add that special touch to the memory of a child.
First things first…
Put your child first. Think about what he or she likes. If he's really into Spiderman, a Spiderman themed birthday is perfect. Don't over think it. With children, simple is more. Simple things make them happy, and if a Spiderman themed birthday party seems too simple to you…who cares? It's what will make your child happy and you don't need to add things that you know your child isn't into. Make sense?
Of course there are the obvious themes for birthday parties, like Disney Princess, Cars, Tinkerbell, etc. You can pretty much guess if there's a movie for it, then there is a birthday party theme for it. You can shop online, or go to any party store and buy whatever is "in" at that time. (One of my favorite online shops for birthday parties is Birthday Express. Browse their inventory – they have a TON of themes to choose from. You can use this link to get free shipping on over $75. Birthday Party Express – Free Shipping.
And then there are the not so obvious theme ideas…
Unique Birthday Party Theme Ideas
Camouflage Theme – This is a great party theme for either girls or boys. Obviously you can choose colors to coordinate whether it's a girl or boy party. They have pink and purple camouflage nowadays that work nicely. Have the guests dress up in costumes to really keep the theme going! Take that a step further and make it a camping theme…pitch a tent in the backyard and watch how excited the kids get!
Scavenger Hunt Theme – This can work very well and it really gives the party a unique twist. Treasure hunts, X marks the spots…decorating ideas are endless when you use this as the party theme. It does require more work on your part, but enlist the help of family and siblings for ideas and you'll have an amazing scavenger hunt birthday party theme in no time.
Child's Favorite Colors – Yep. No one says you have to pick something difficult! You can create a food menu that goes along with the colors as well. Food coloring is an amazing thing.

Costume Party Theme – Why not? Kids love dressing up. End of story.
Movie Night Theme – Make popcorn, have the kids come in their jammies, and set up your living room to look like a movie theater. You can buy (or make) theater styled decorations, and even the cake and ice cream can be part of the fun.
Spa Theme – My daughter went to a birthday party and the theme was a spa theme. They put on make-up, did each others nails, and for the goodie bag they made spa sea salt to take home (sent home in a little tupperware container). She had a blast, and it didn't require much from the hostess.
Hopefully that gave you a jump start on thinking of different things you can do to spruce up the party. If you have any great unique theme ideas, post a comment and let us know about it!
If you found this post helpful, please share it with the buttons to your left or below so others can enjoy it as well!)
Happy Birthday Party planning!
*To get more kids birthday party ideas and kids birthday party games, click on the links below.
Simon Says | The Balloon Ping Pong Game | Obstacle Course Ideas | Charades for Kids | Printable Bingo Cards for Kids